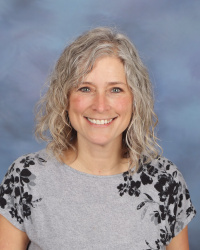 Becky is a 1993 graduate from Immanuel Lutheran College and has a Bachelor's of Science in Elementary Education. She taught 1st -2nd grades for two years at Immanuel Luther School in Mankato Minnesota. In about 2007 Becky received the call to teach Pre-K at Messiah Lutheran School here in Eau Claire. She taught Pre-K at Messiah for two years before becoming an early childhood consultant for the state of Wisconsin. Becky spent the next 10 years as an early childhood consultant and was then asked to take a position as the Northwest Region Lead for Pyramid Model in the State of Wisconsin. (Pyramid Model is a multi-tiered framework that supports the social and emotional development and needs of all children from birth to age 8.) She held this position for two years before receiving and accepting the call to teach 3rd and 4th grade at Messiah Lutheran School in the fall of 2022.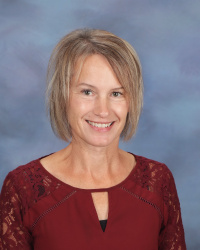 Amy is a 1994 graduate of Immanuel Lutheran College in Eau Claire, WI, with a degree in Elementary Education.  She is certified to teach in the schools of the Lutheran Confession.  She taught at Messiah Lutheran in Eau Claire for one year before moving to Nebraska.  For four years, Amy worked as a Special Education Para-professional at Valentine Elementary Public Schools in Nebraska.  In 2007, she was called by Messiah Lutheran in Hales Corners, WI, where she taught grades 1-4 for eleven years.  Besides teaching, Amy enjoys outdoor activities, playing games, and spending time with her family.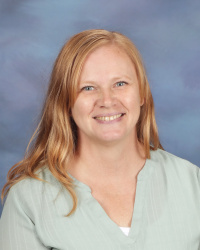 June graduated from the University of Wisconsin-La Crosse in 2005 with a Bachelor of Science in Psychology with an Emphasis in At-Risk Child and Youth Care.  June worked for Wisconsin Early Autism Project for 2 years as a Behavioral Therapist.  In 2006, June and her husband, Adam, moved  to Eau Claire and shortly after had the first of their 4 children.  During the years of staying at home with her children, June started attending church here at Messiah.  After a few years she went back to school, this time going to Immanuel Lutheran College and Seminary for Elementary Education.  She graduated from the Immanuel teaching program in 2019.
Hello! My name is Haley Seffens and I am very excited to be your new Kindergarten teacher! I am a graduate of Immanuel Lutheran High School – Class of 2001. After high school, I worked various jobs including retail, data entry and being a nanny. I earned an Associate's Degree in Business Management in 2011 and became an office manager and bookkeeper after getting married and starting our family. My husband's name is Chris and we have three children, Edison (10), Everett (8) and Emsley (4). We live in Chippewa Falls, near Lake Wissota and have a black lab named Sophie. I was blessed with being able to work from home just before Everett was born and have been doing so since. I have always loved children. I come from a large family and babysat a lot growing up. In the last few years, I have really enjoyed volunteering at Messiah, during VBS, Christmas Eve program practices and in the Preschool and Kindergarten rooms. Being in the classrooms not only taught me a lot but also gave me such joy. Working with the children and watching them grow (physically and in their faith) is such a privilege. I was reminded that  when I graduated from High School, my dream was to become a Kindergarten teacher. Although my path was  not a straight one, God still made sure I got there. "When the time is right, I, the Lord, will make it happen." – Isaiah 60:22. I am so grateful and look forward to teaching His little lambs!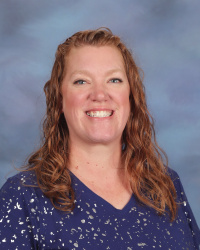 Rachel graduated from Immanuel Lutheran College in 2001 with a Bachelor of Science in Elementary Education. She then taught all subjects in 1st-4th grade for four years at Gethsemane Lutheran School in Saginaw, Michigan. After getting married, she moved to the Detroit area with her husband, Marty. She took a break from teaching to focus on her family until she accepted the call to teach preschool at Messiah. She and Marty reside in Fall Creek with their three children.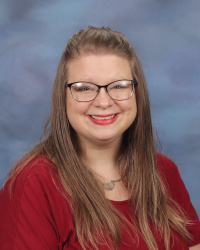 Samantha is the music teacher at Messiah.  She is a violinist with the Chippewa Valley Symphony and other ensembles in the area.  She attended Immanuel Lutheran College for one year in the teaching program and also studied music at UW-Eau Claire.  She is the wife of Jon and together they have four sons.  Before becoming the music teacher at Messiah, Sam homeschooled her two oldest boys.  She enjoys biking, hiking, camping, and playing games with her family.  They live with their cat, Oreo, in Altoona, Wisconsin, close enough to the library to walk there often!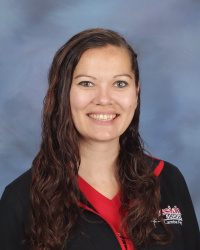 I am Morgan Irvine nee Aichele. I have been a member of the CLC my entire life and attended Messiah my 6th, 7th, and part of 8th grade years. I have two children, Cainnin and Lilyonna. Both attended and graduated from Messiah and are currently attending Immanuel Lutheran. I received an Associate's degree from CVTC in Administrative Professionalism in 2013. I am excited to be taking the full-time position as Messiah's school secretary. I hope I can live up to everything Karen has been to the school and meant to its student. I'm so happy I am able to give back to Messiah, a place that has given me and my family so much.